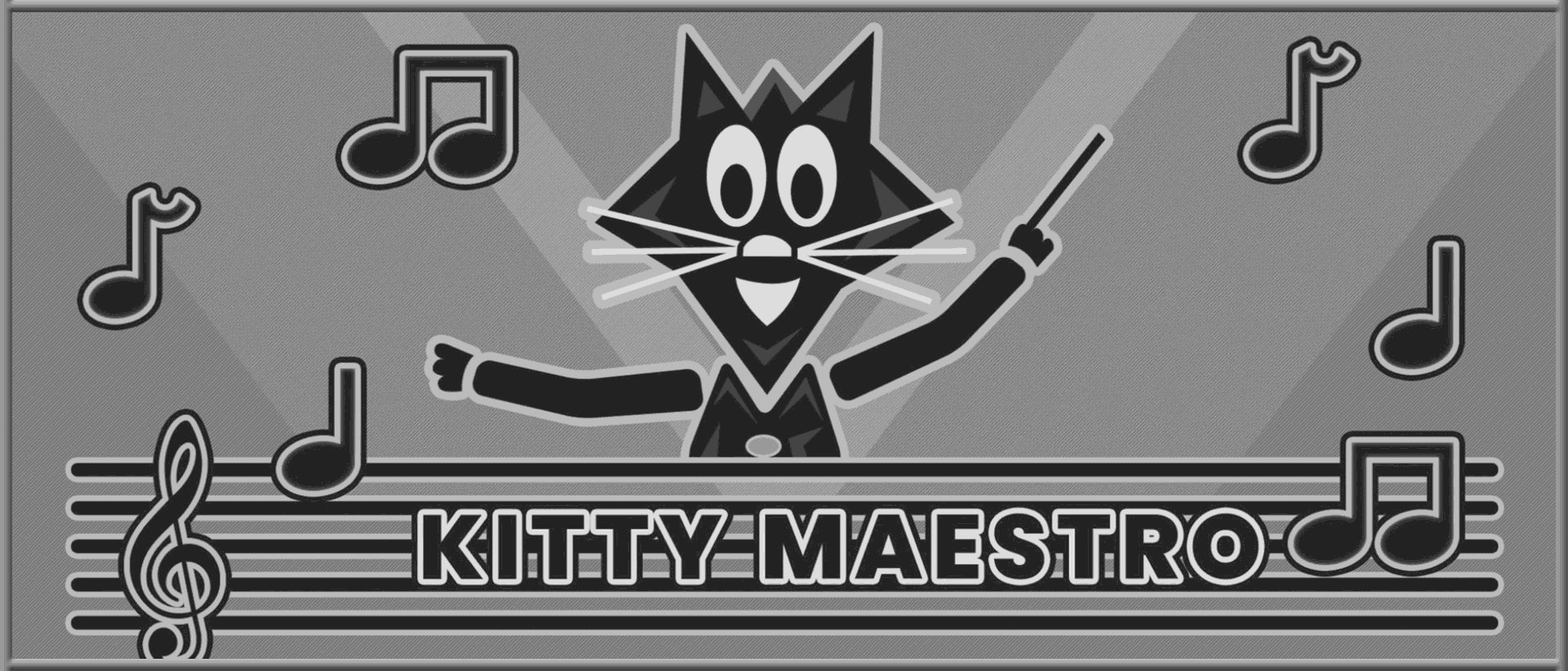 Kitty Maestro
A downloadable game for Windows and macOS
Victoireissimo!
Kitty Maestro is a musically-accurate arcade game set in a city of cats.
You play as a cat-composer travelling around the city of Petropolis looking for inspiration. You collect and construct riffs of music to complete an Oh-Puss that will be performed at the magnificent Meowditorium.
Petropolis has many locations typical of a capital city - a rich, vibrant culture to draw from. The Cat-Nav is used to find and travel to inspirational areas of the city to build your musical composition.
Inspired by classic video games and Game & Watch LCD games, Kitty Maestro features randomly generated, accurate music as part of a meowtastic monochromatic arcade game set in a city of cats.
DEMO
The demo is free and features a rich gameplay experience - including the Meowditorium. The demo is limited by game length and only contains four city locations (Art Gallery, Trendy Cafe, Cinema and Aquarium).
Kitty Maestro (Demo and full game) is available for PC, Mac and Nintendo Switch.
Web page
Musically accurate
perfect intonation in 11 major scales
scales up to 5 sharps/5 flats
melodic mono-rhythms
treble clef range - easy to read on the stave
meow along to the music (you know you want to)
Easy arcade action
*meow* and throw notes to make music
procedurally generated riffs
game length from two to twenty riffs long
five difficulty levels from Beginner to Maestro
Pawsome Place - easier location in the city.
Meowtastic setting
Petropolis, the city of cats
A variety of locations you would expect in a large city (some more respectable than others)
Purchase
In order to download this game you must purchase it at or above the minimum price of £5 GBP. You will get access to the following files:
KittyMaestro_FULL_PC_x64.zip
59 MB
KittyMaestro_FULL_Mac.zip
59 MB
Download demo
Comments
Log in with itch.io to leave a comment.
after months playing demo, i tried buying the game, but have a paiement error
Please contact itch.io support as I do not handle payments. I hope you continue to enjoy the demo and one day the full game.
i finally bought it lezgongue vive paypal